Our Pricing Policy
No Hidden Fees
- Other dealers and the Arctic Cat website may show lower prices for some of the same machines that we show here, but be aware that these prices often do not include freight, set-up, and documentation fees that can increase the actual cost that you will end up paying. Our prices shown here are
out‑the‑door prices
and are the actual totals that you will pay for these machines.
Dealer to Driveway Program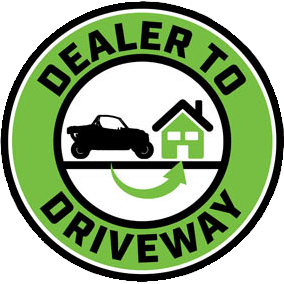 We Deliver!
- With the launch of the Arctic Cat "Dealer to Driveway" program, Curt's Motorsports now offers delivery on new dirt products. Our standard delivery fee is $20.00 plus $2.00 per mile. In accordance with the Arctic Cat program terms, the delivery fee will be waived for deliveries within a 30 mile radius of our dealership.
Current Year Side-By-Sides
Last updated August 22, 2023
2023 Wildcat XX Black Hills Edition
$29,500
(Not Yet Arrived) 2023 Prowler Pro Crew XT
$21,500
2023 Prowler Pro XT with roof and windshield
$20,000
(Not Yet Arrived) 2023 Prowler Pro S
$16,000